Now offering Televisits
The highest standard of health care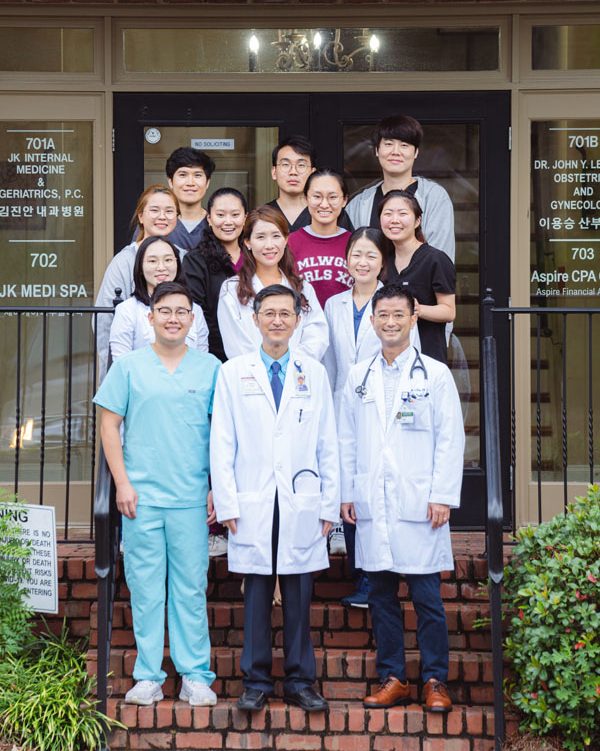 JK Internal Medicine & Geriatrics, PC opened in 2005.
Our goal is to serve the community with the most up-to-date and high standard medicine in a comfortable, relaxing environment in the most efficient way.
We provide care for all aspects of adult medicine, from treating chronic to acute illnesses. We focus on providing you preventative, diagnostic, and treatment services that can help you stay in great health,

JK Internal Medicine accepts most insurance plans but Benefit and coverage varies with each patient and insurance company.
Contact us
1325 Satellite BLVD. NW Suite 701A, Suwanee, GA 30024
First of all, I just wanted to say that this place made me feel the most comfortable out of all the clinics I have been to. When I contracted COVID-19 in 11/2020, I arranged a visit over the phone with one of the nurse practioners, who then in turn gave me a lengthy, detailed explanation about COVID-19 and how it can affect my body in various ways and how I can properly treat myself at home while being quarantined. I also have a stuttering speech impediment but the providers and medical assistants were very patient. Overall, everybody at this office were very polite and I would highly recommend this place as their primary clinic if they do not already have one.
I have been taking my grandmother here for 4-5 years. Not only is the staff super sincere and polite, but the providers are also top tier. Dr. Kim has been taking excellent care of my grandmother and even when he is not in office, he has the best NPs on staff that deliver the same level of professionalism. The receptionists are very helpful- most of them speak both Korean and English, and the medical assistants are also friendly and polite. If you are looking for a new PCP, this is the place!
Vanessa Huertas
2020-11-28
Absolutely love this doctor I highly recommended them!!!
Best place for form I-963 test. All shots and services taken here & no need to go to health center for shots. I strongly recommended this clinic. Employees are super nice.
Very kind.
Best primary care doctor you can find in Duluth!